JayLabs s.r.o was founded in January 2017. We are a team of developers based in Prague (Czech Republic). We focus on development of smart mechanical and electronical solutions for our clients. Our experience in telecommunication and automation electronics, sensors and experience with designing of mechanical components in challenging automotive industry gives us whole spectrum of skills necessary for successful realization of our customers' projects from the first analysis to the first manufacture batch.
We do provide custom HW & SW development and manufacture services and also development and manufacture of functional mechanical prototypes and parts. Among others, we have experience from automotive, telecommunications and sensors. Thanks to our network of independent professionals, we are able to ensure the development of even the most sophisticated and complex equipment.
We will gladly help you with transformation of your ideas into functional prototypes as well as supporting your team in case of time pressure.
Variometer (Functional sample)
A device designed to detect ascending or descending speeds in recreational and professional paragliding. Very precise sensors monitor atmospheric pressure, enabling the detection of the smallest changes of altitude. Pilots are informed of their rates of ascent or descent by sound, involving different tonal layers. The vertical velocity is further specified by an escalating sound frequency within tone layers. The device is fully mobile, powered by four triple-A batteries.
Front wheel uprights (Prototype)
Front wheel uprights for a Formula Student car. Precise design and FEA strength analysis helped reduce the assembly mass of the previous model by 40%. The assembly guarantees several chassis-setting possibilities. Suspension is sized to 290kg of car weight, with an overload of 2,0G.
Vibration sensor (Prototype)
A signalling device with a wide range of applications for detection and safety. An inbuilt accelerometer and gyroscope allows sensors to process gentle moves and vibrations. A loud buzzer is activated when limits are crossed. Low power consumption ensures continual operation via the use of coin-sized battery. The small size of the device allows for a broad spectrum of use. The device can be magnetically attached to metal surfaces, and is able to connect to smart devices via Bluetooth low energy.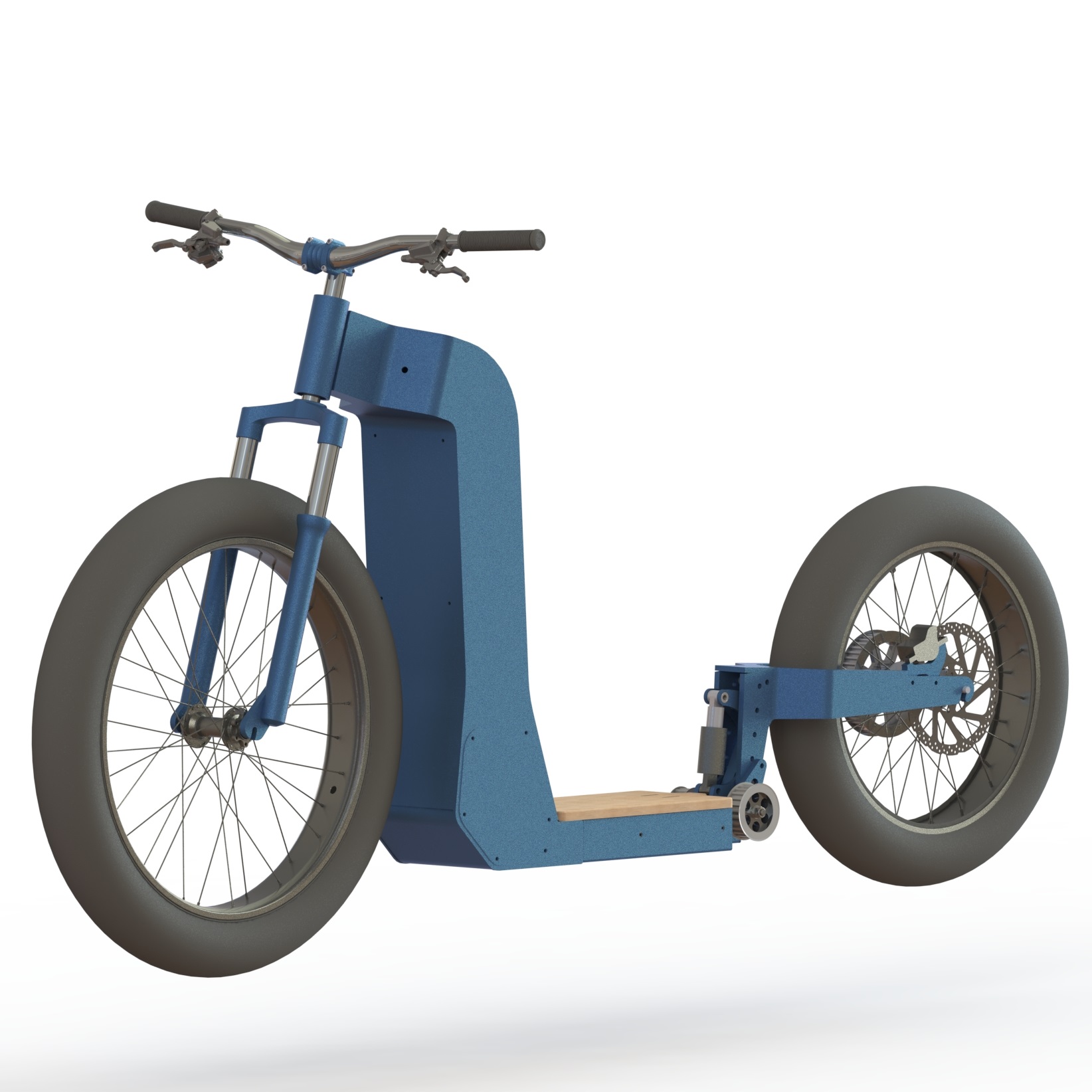 Mountain e-scooter (prototype)
E-scooter is fully sprung and designed for rough mountain terrain. Due to wide tires (fatbike) there is no risk of stucking in mud or in snow. The drive is secured by 1kW BLDC motor and gearbox with 2 speeds. Torque from gearbox to rear wheel is transfered by timing belts. This e-scooter can reach speed up to 30kph or elevation of 26%
drive units of jetty robots (series production)
Redesign of customers drive units for pipe cleaning robot. High quality DC motors. Max speed of small unit is 70mm/s, big unit 250mm/s. Both units are designed for extreme conditions of low temperatures, acid and alcaic environment and heavy-duty applications. Both units are designed as waterproof for maximum pressure 6bars.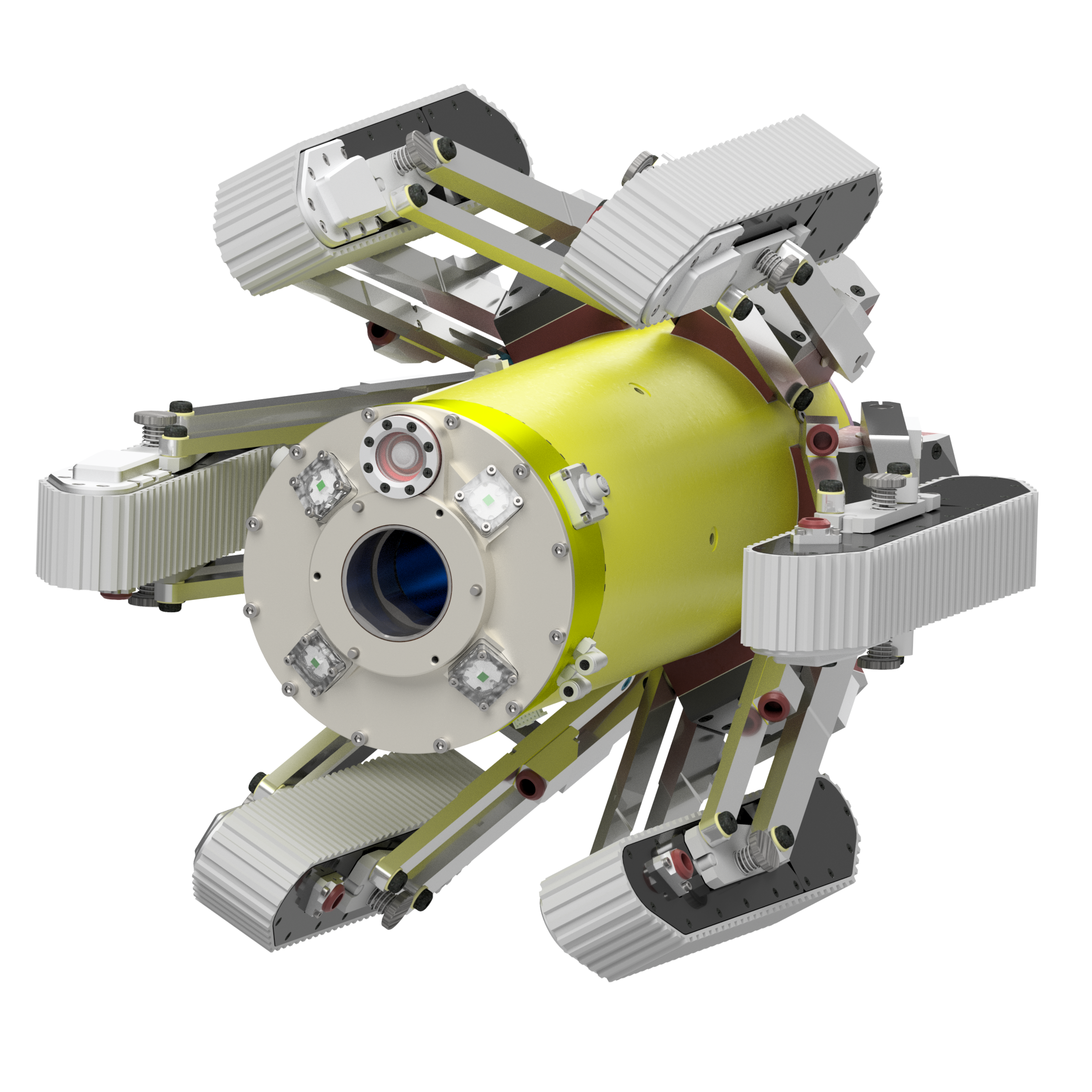 JETTY E ROBOT - COOPERATION (PROTOTYPE)
Robot for pipe cleaning and inspection in extreme conditions and large distances. Maximum distance 1,5km. Maximum speed 0,25m/s. Waterproof for maximum pressure 6bars. Large scale of tools can be carried such as Dry-ice jets, high-pressure water jets, desinfection, color jets, vacuum cleaner, inspection tools such as ultrasound sensor, od high resolution camera etc. Pipe diameter 350mm - 1400mm
Bike stand (reducing maintenance cost)
Custommer used to change weared bike stands in his bike rental shop. Unfortunatelly his supplier was able to deliver only stands as assembly, not only plastic ending which used to wear most. We printed those plastic andings by FDM 3D printing and reduced maintenance cost.




Batery holder for non-typical frame
Customer needed to make batery holder for his bike frame. We made accurate 3D model with using only given photographs. Then we made physical holder by FDM 3D printing..​
Ota Fejfar: Founder a CEO
Ota has a master's degree in electrical engineering from the Czech Technical University in Prague. He spent seven years as an embedded systems developer at 2N Telekomunikace, developing a variety of hardware and software-based telecommunication technologies.
He is enthusiastic about developing gadgets of any kind, and is a graduate of HAX (formerly HAXLR8R, the world's first and largest hardware accelerator, based in Shenzhen, China) in 2013.
Marek Fejfar: Founder a CTO
Marek has a master's degree in mechanical engineering from the Brno University of Technology. He spent four years developing turbochargers as a key designer at Innovation group in the Honeywell turbo technologies (Garrett – advancing motion).
Since his childhood Marek has a passion for building machines and gadgets. This enthusiasm lasted until his proffesional life. 
Jaroslav has a master's degree in telecomunications from the Czech Technical University in Prague.
During his studies, he worked at the university's research and development center, and later spent more than seven years at 2N Telekomunikace, starting out as a technical support engineer, and later becoming a product manager and Head of the Technical Specialist Department. He is open-minded, very positive, and always looking for new challenges. 
Zdeněk Holcapfl: Mechanical design engineer
Zdeněk is professional mechanical designer working in CAD systems He can help you with transportation and manipulation technologies of assembly lines with using electric, pneumatic and hydraulic drives. He is very familiar with complex designs of heavy-duty machines. He designed new machines for many companies as Škoda Auto, Magna or Experimenta Science Center in Germany.
He prefers open and honest approach to work based on long-term professional experience.
Out of office he likes mountains and other sport activities.
Registration No: C 26604 from the Municipal Court in Prague.